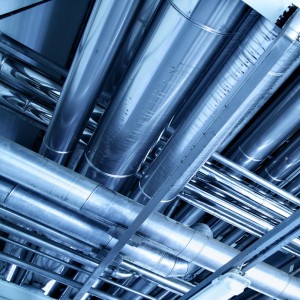 With our years of experience, state of the art equipment and access to outstanding materials, you can be sure we have what it takes to manufacture bespoke tubing and meet the needs of our clients accurately. We work with a range of different materials to ensure our tubes have the perfect characteristics, including structural strength, corrosion resistance or a decorative finish if needed. All of the manufacturing is done in house so we provide the same high standards at all times.
The tubes we offer are mass produced in a range of standard lengths. Alongside these, we can also manufacture bespoke ones when we receive a special order. From the largest grade tubing to small components we can deliver the products you need. Our stock tubes can be cut to size on site to meet your length requirements, meaning lead times are very short.
Our tubing comes in both seamed and seamless varieties so we can provide products for a wide array of applications. All of our tubes are quality checked to ensure they are free from flaws and imperfections. We are confident each length of tube we offer will be comparable to the best products available on the market, delivering the maximum value and longevity.
Tubes can be galvanised on request if you need additional protection against corrosion. Alternatively you can choose zinc or aluminium plating if you want a protective but highly decorative finish.
We keep every aspect of tubing manufacturing in house, whether it is rolling materials, welding, cutting, expansion, reduction or bending. Customers come to us with a wide range of different designs because they know we will do everything we can to manufacture the right items for them. Whether you need straight, angled or curved tubes we can produce them for you.
We are renowned for producing accurate bent tubes that are strong and durable. We bend them with machinery to remove human errors and make the process easier. Manipulating tube by hand can be difficult and makes it very tricky to get the right finish. With our top of the line equipment we can offer accurate products finished to exact specifications every time.
We work with clients from multiple industries and are always ready to take on new challenges and expand our manufacturing skills. If you have a complex project in mind we can offer design advice alongside delivering the manipulated and bent tubes you need.